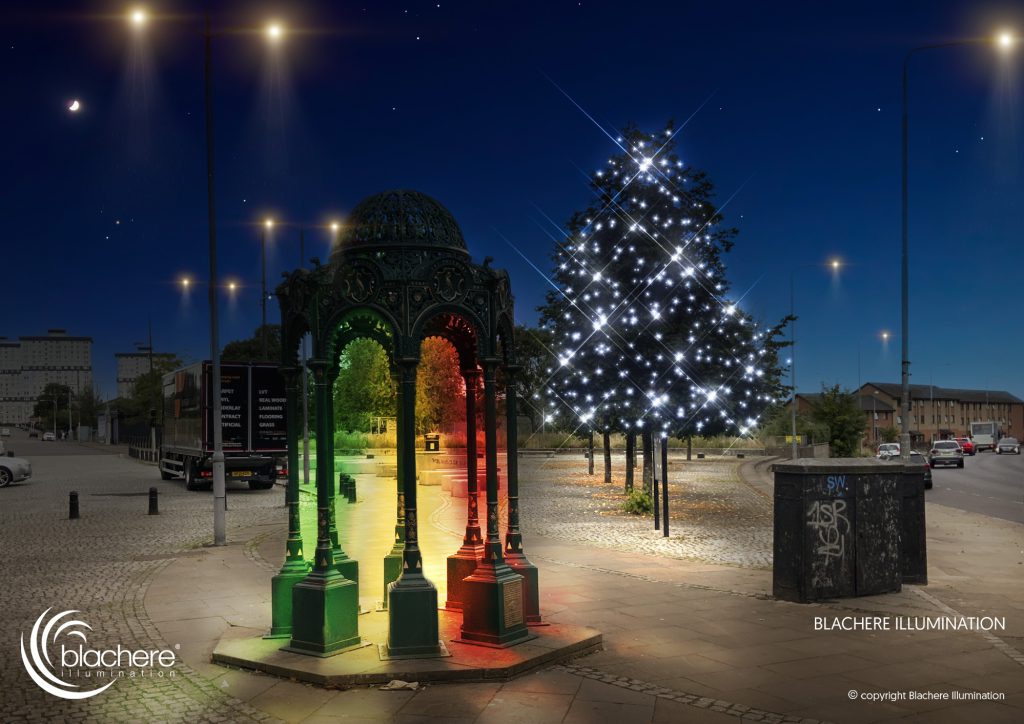 We are thrilled to have been awarded significant grant funding from Scotland Loves Local round 2 in November 2021. This will support a new year round lighting scheme on Millennium Square.
Uplighting trees and the monument to Walter MaFarlane's Saracen Foundry, will dramatically improve the look of the area and make it feel safer. Thanks to Blachere Illuminations who will be carrying out the work and also for this illustration of what it will look like – we hope to have the lighting up and running in December 2021.
More details on the awards can be found here: https://lovelocal.scot/scotland-loves-local-fund-supports-sustainable-local-initiatives/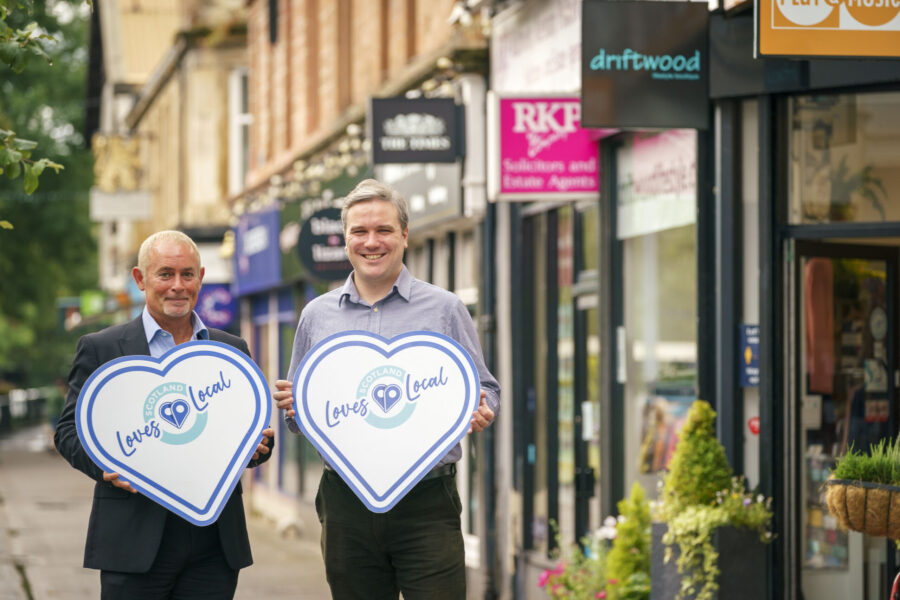 Our round one grant from the same fund celebrated the important role of local communities and their local high streets.
We were able to support Saracen Street with a new campaign – #shopsaracen – alongside improved social media promotions and a new set of street banners!