Join other local retailers in signing up to the Scotland Loves Local gift card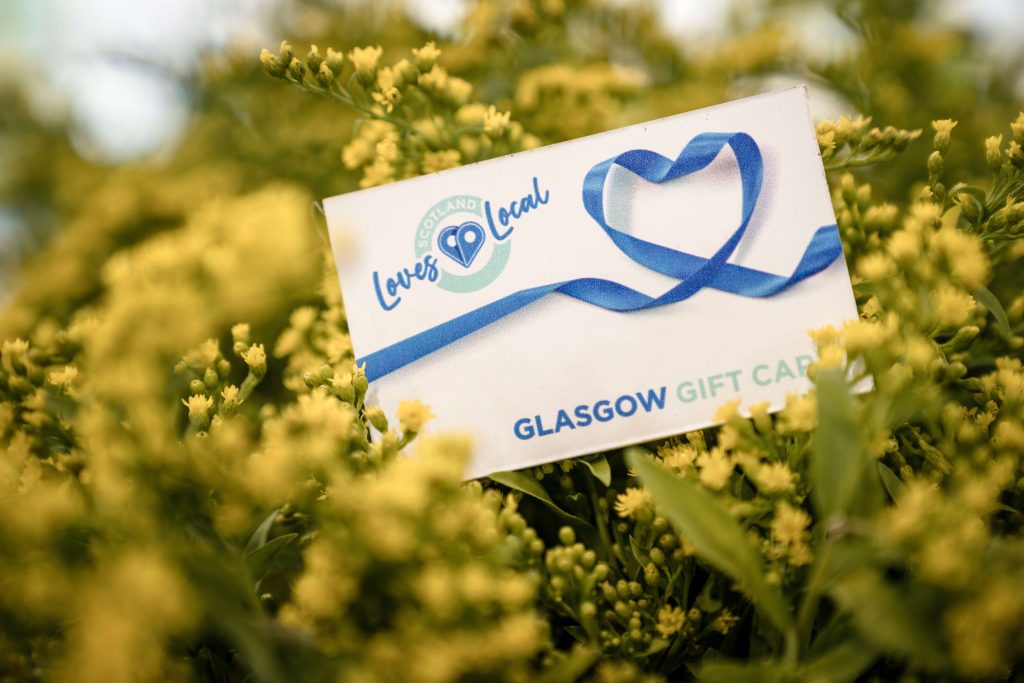 Scotland Loves Local Gift Cards are designed to drive local spend and encourage people to try out new businesses.
Glasgow City Council has issued over 80,000 Gift Cards to Glasgow residents as part of a community disbursement scheme.
What is the Scotland Loves Local Gift Card?
The Scotland Loves Local Gift Card is a MasterCard which can only be spent in registered businesses.
As the payment is a MasterCard transaction, you'll receive the funds from your acquirer as per your Merchant Acquirer Agreement.
What will it cost me?
There are no additional costs to accept the Gift Card, it's charged at the same rate as a normal MasterCard Debit Card transaction.
Sign up today
Click the following link to register your business to accept the gift card – https://scotlandgiftslocal.com/business-sign-up/
Once you have completed the online form, the Scotland Loves Local team will start the registration process which can take up to 5 working days.
They will confirm by email when this is complete and will add your business to the Scotland Loves Local Gift Card directory so that cardholders know they can start spending their Gift Cards with you.
If you are having difficulty signing up, or have any questions, please contact the BID team.
Businesses participating
Currently, the gift card is available to spend in the following local businesses. If your business joins the scheme, we will add you to this growing list!
Walker's Craft Butcher – 207 Saracen Street
K & S Eyewear – 12 Balmore Road
Techno Mobile Phone Repairs – 235 Saracen Street
Opticare Opticians – 190 Saracen Street
One O One – 170 Saracen Street