.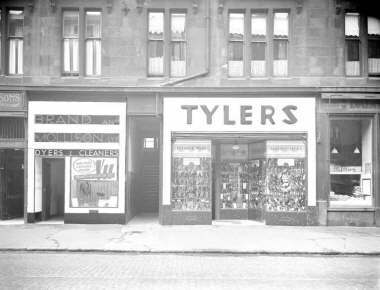 Here you'll find regular features and updates on local traders. Let us know if you have something to share, we would love to promote it.
Tylers, pictured to the left, is now Saracen Interiors. You can still see the 'TYLERS' vent on the stall riser… take a look next time you're on Saracen Street. And did you know that this whole block is B listed?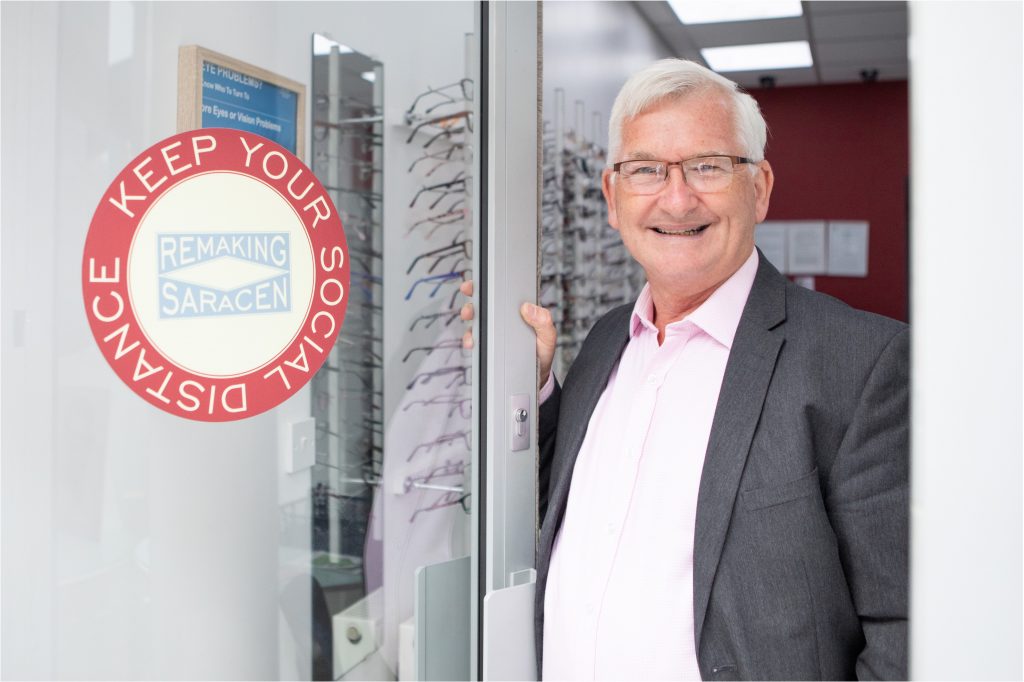 EyePad Optician has your optical well-being is as its top priority.
A comprehensive eye examination is composed of several elements to ensure your eyes are healthy and that your vision is as good as it can be. There's also a large stock of designer frames and 95% of prescriptions made in under an hour!
Brian Kelly, owner, is also the Chair of Possilpark Business Improvement District.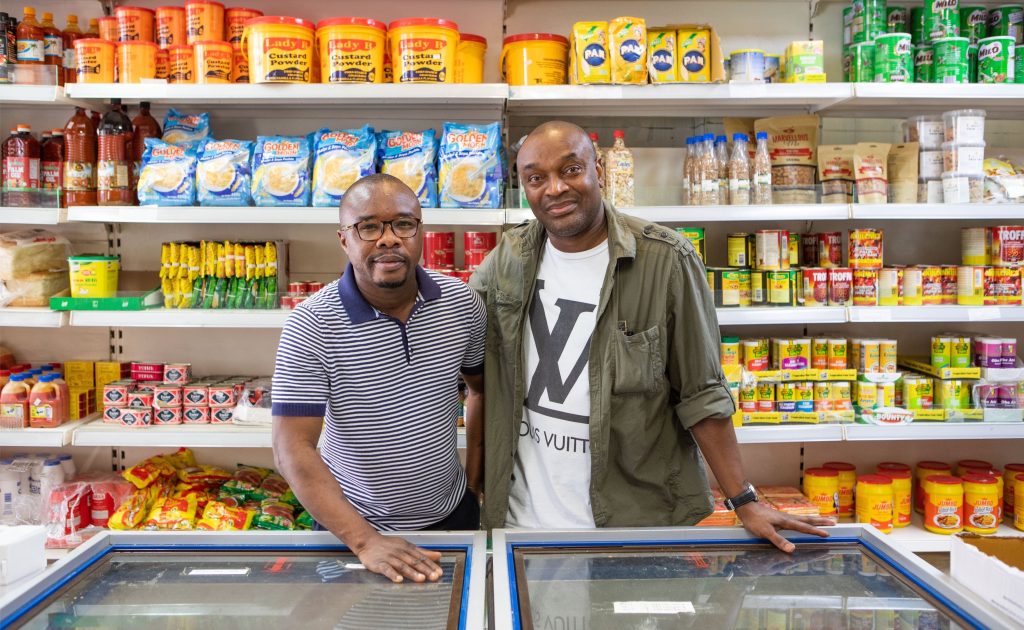 Fair Price is a specialist food shop and greengrocer.
Run by Grace and her friendly team, this well stocked shop is also part of our heritage shop front scheme.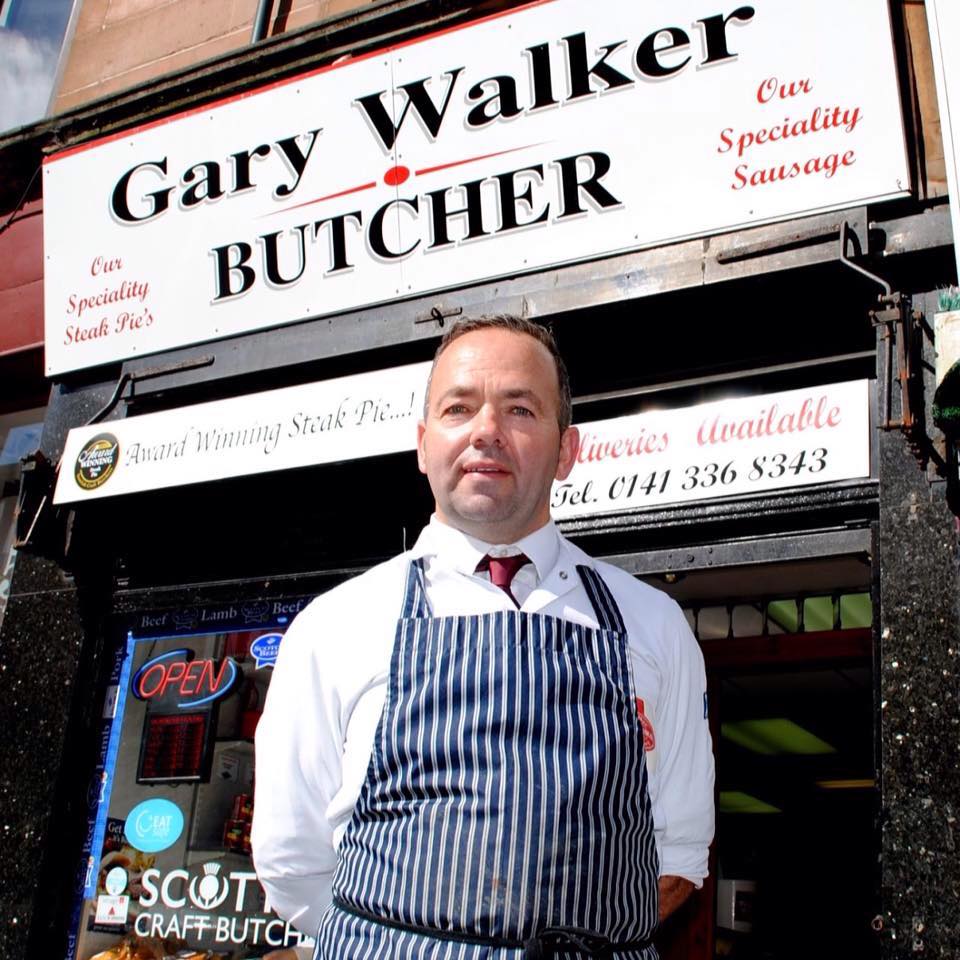 Gary Walker Butcher is a multi-award winning craft butcher shop offering only the best quality products.
Gary has a loyal and wide ranging customer base that has been frequenting his establishment for many years. It's a family affair with daughter, Nicole often seen at the helm.
With a huge facebook following, Gary is known for posting regular recipes and offering up a cooking demo every now and again!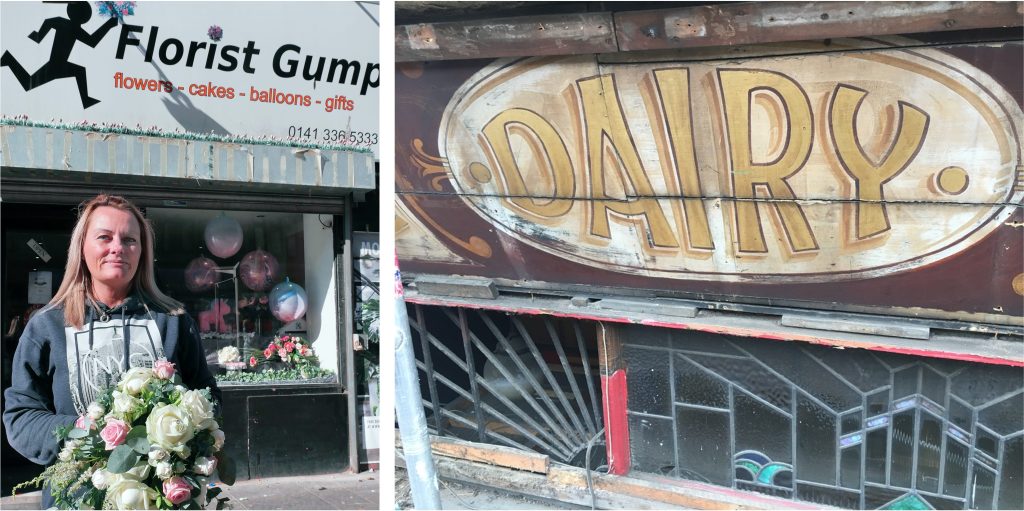 Florist Gump has the most fun name on the street!
Run by Karen Carlisle, it's more than it appears – as it also houses Aesthetics Beauty. Karen's shop front is being refurbished as part of our heritage project, just look what we found!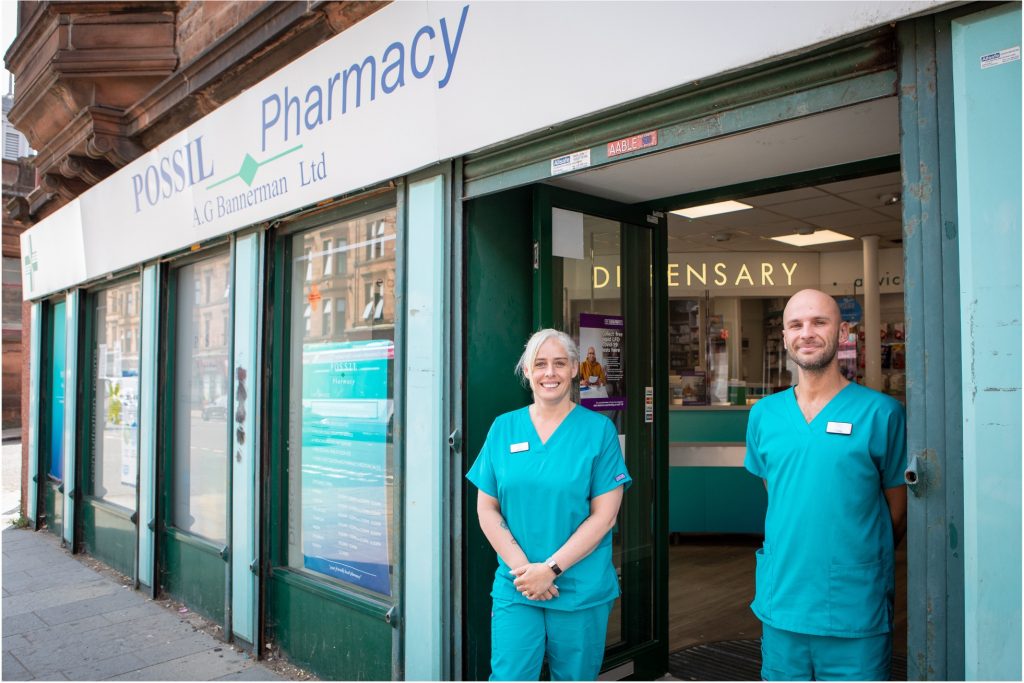 Possil Pharmacy is one of a number of pharmacies forming a family run business that has been serving local communities in Central Scotland for over forty years.
Employing and retaining well trained, experienced staff Possil Pharmacy provide an efficient and professional service to the public that includes: a computerised repeat prescription ordering system; experienced drivers collecting prescriptions on a day to day basis; and home delivery of all patient medicines during week-day working hours.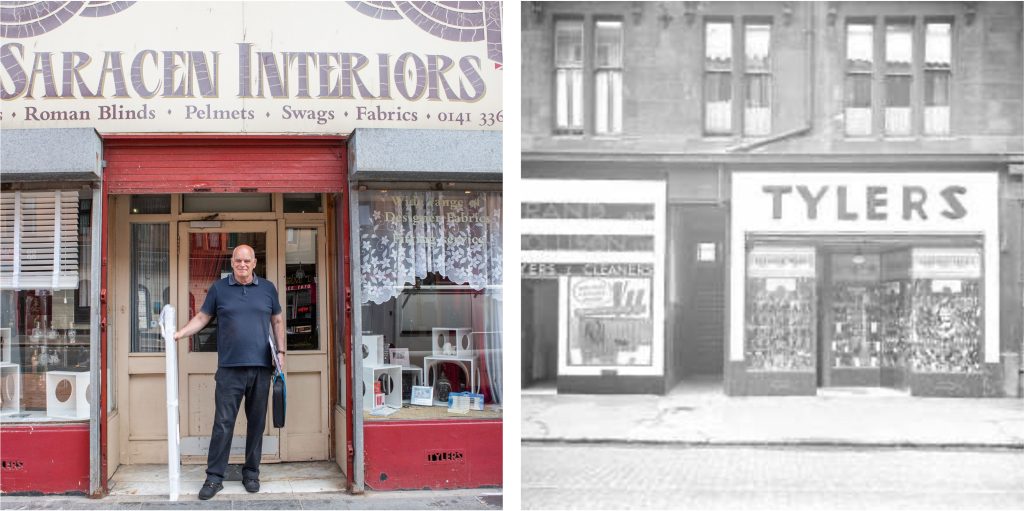 Saracen Interiors, one of the long standing shops on Saracen Street is on the spot of the former shoe shop, Tylers.
Run by David and Margaret for over 20 years, you can order made to curtains for every type of window using their hand selected fabrics or bring your own. They also make headboards and a range of other soft furnishings.
Check out the grills on the stall riser! They're the originals from when the shop was built!
More shops being added soon….