The Steering Group
Steering group members comprise local business, community and third sector representatives as below:
Omar Afzal (Shopsmart Post Office) as Treasurer
Bob Doris MSP
Gerry Facenna (Allied Vehicles)
Margaret Fraser (ng homes)
Melanie Fyffe (Possobilities)
Jim Garrity (Pollok Credit Union)
Brian Kelly (Eye Pad Optician) as Chair
Brian Land (Thriving Places)
Dr Iain McHardy (Health Centre)
Gary Walker, Gary Walker Butcher) as Secretary
Sergeant Lorna Watson, Police Scotland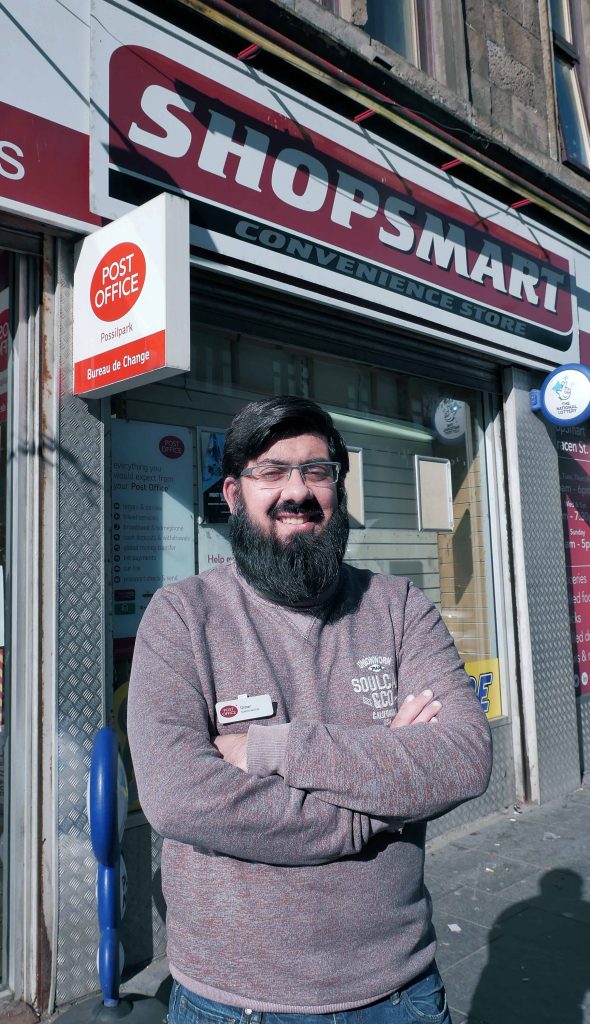 Primary Partners and Supporters
Glasgow City Council is the local delivery partner for BIDs in the city
ng homes is a registered social landlord and anchor organisation in North Glasgow who currently host the BID at their 252 Saracen Street office
Scotland's Improvement Districts is the national centre for Improvement Districts in Scotland. Its key goal is to support Improvement Districts across Scotland to deliver inclusive local economic growth through national strategic guidance, training and practical support to build strong national partnerships.
Scotland's Towns Partnership is the national towns' collective; representing and promoting the diversity of our towns and places and supporting those organisations and groups that have an interest in or ownership of them.