BID stands for Business Improvement District
There are BIDS up and down the country and several operating across Glasgow, all with a mission to improve the look and feel of local high streets and increase footfall to see these areas thrive once again.
BIDs can be formed around specific geography like a street or town centre or they can be thematic and focus on food and drink or tourism for example.
Possilpark BID is focused on Saracen Street and is currently in its first term, 2022 -2027.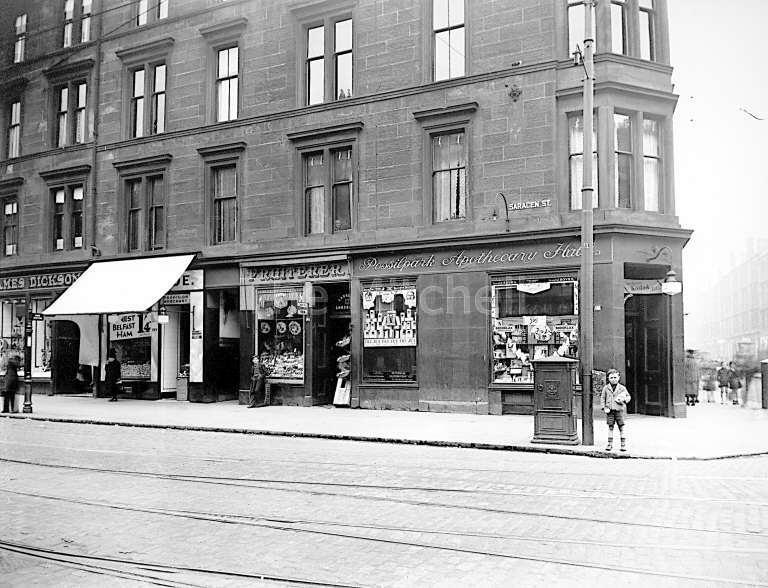 To become a fully-fledged BID, local businesses voted in a ballot in early 2022 to establish a company that will deliver agreed activities financed from a shared fund. This fund is created from a levy that is charged to local businesses on top of their business rates
BIDs can only exist if they get support from a clear majority of local businesses in that vote. Able to operate for up to five years, BIDS can continue beyond that period on the basis that another vote takes place.
BIDs came into force in Scotland in 2007 as a result of primary legislation in Part 9 of the Planning etc (Scotland) Act 2006 and other secondary legislation. They are managed through the national agency, Scotland's Towns Partnership.
Why a BID for Possilpark
Over 2019, local traders representing around 90 businesses in Possilpark, came together with aspirations to revitalise the area and increase its footfall.
These traders approached ng homes – the main social landlord for the area – and with a shared commitment to partnership working and regeneration (physical, economic and social) a seedcorn funding bid to Scotland's Towns Partnership was successful to launch a pilot BID.
Pilot Stage
Although work was started in early 2020 to hold a ballot later that year, the Covid-19 pandemic curtailed progress. Nonetheless, businesses worked within lockdown restrictions and progressed the following:
defined the geography of the BID;
agreed the levy i.e. an annual charge business will incur in order to implement the programme of work; and
developed priorities to improve opportunities for the business and wider community through a Five Year Business Plan.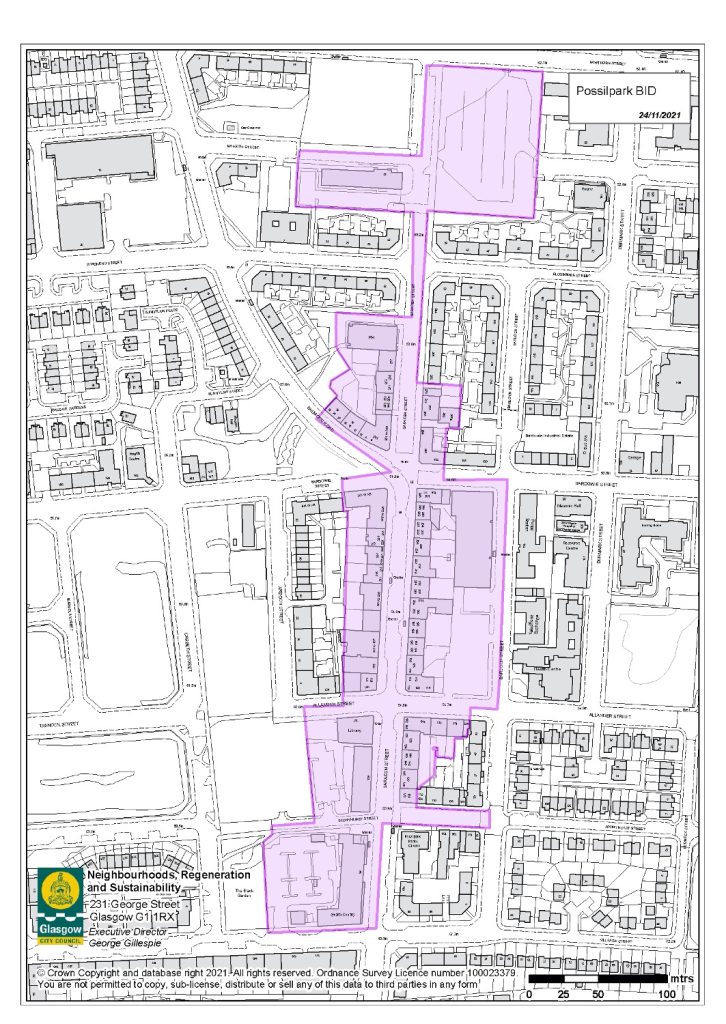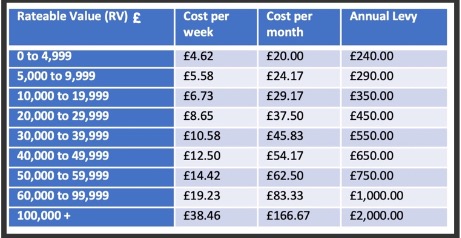 Further Reading